I remember when Ken brought home a VW van. I was not impressed when he announced, "All it needs, is steering and brakes."
I'm not that high maintenance in the reality of stuff, but with a car – I really do want steering and brakes!
We bought a conversion van last week. It is going to be great!
And while it does need a few things before we take it out; it does have steering and brakes, as well as a toilet, shower, cook stove, oven and a bed.
We may not be able to take a trip in this yet, but it won't be long!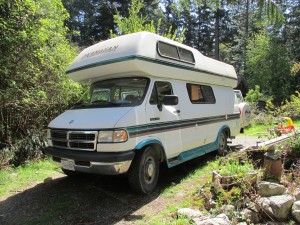 Fun times!