My father has always been an competitive athlete. He still is today and slowly he is seeing that change is hard. At 87 years old, he's an amazing example proving that what you practice, and how you focus your time and energy is what shapes you.
As Jim said, we are always practicing something, so choose well how you spend your time.
My dad has had a lot of challenges in the last couple of months, but his competitive and athletic body and mindset have driven him to progress.
We had some rough days.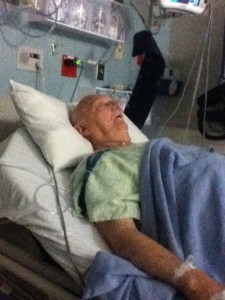 He had to learned to do some "heavy looking on"
still, persistence and patience lead to progress.