February 19, 2015
Kim would have been 60 years old today. I miss her.
February 19th is the birthday of a lot of people I know. Brenda Nelson, Harper Vinkemulder, and Don Pate to name just the ones off the top of my head. Also, Larry Raizen, who by the way, is also dead, but not forgotten.
My grandma Hudson taught me about the importance of remembering Birthdays. She was on it when it came to sending out cards and thinking of people on their birthdays. I'm not as good as she ever was, but I do my best to at least call out names.
This image of the penguins is my shout out to Kim. She was all about the penguins.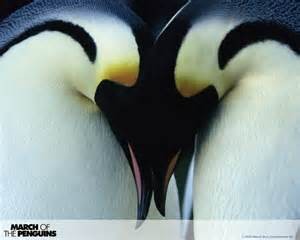 Happy birthday friends!