I stepped onto the patio this morning and felt a huge sense of renewal. I noticed the swallows have returned and it wasn't all that cold outside. Actually, it was nice!
The plague holding us hostage is slowly moving on!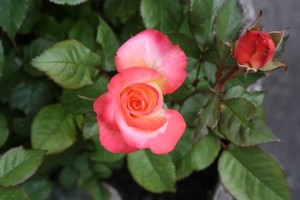 It's too early in the spring for roses, but today it felt good seeing the swallows come back. I know the roses will bloom again, and I hold the knowledge that Ken and I will not be sick forever!
When we feel better — we do better. Today I feel like I might do a little better!