We had friends with dogs visiting us for a couple of days. It was good for everyone except Peet.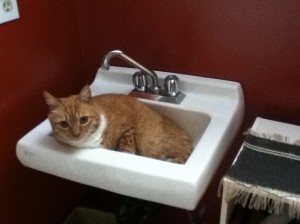 He hid in the sink for the night, but this morning he left – he hasn't come back home yet.
I hate it when Peet goes out and doesn't even call when he is late or angry.
…
PS, he is home, wet and still a bit freaked out. But Ken and I are happy and won't need to pay the ransom.